Philadelphia is a city filled with many breathtaking art museums. One of the best is the
Barnes Foundation, the private collection of self-made millionaire Dr. Albert C. Barnes
(1872-1951). (Photo 1)
Who is Dr. Albert Barnes?
Barnes grew up in poverty in South Philadelphia. However in 1892 he attended the University of Pennsylvania Medical School supporting himself by tutoring, playing semiprofessional baseball, and boxing. In 1894–95 he attended universities in Germany to study chemistry. On returning to Philadelphia, he devised the formula for Argyrol, anti-microbial agent in the era before antibiotics, highly effective in treating infections, including prevention of blindness in new-borns. Argyrol dominated in the first half of the 20 th century from which Barnes made a great fortune. He bought out his German partner in 1907 and formed the pharmaceutical company A.C. Barnes which he sold very profitably in 1929.
A Multi-Billion Dollar Collection
After making a fortune in the pharmaceutical sector, Barnes turned his attention to building "the greatest modern art collection" of his time. In 1912 he traveled to Paris for the first time where he met Picasso and other artists, and was introduced to contemporary French painting as well as to African Art through the dealer Paul Guillaume. Over the years his collection grew to include a great number of some of the world's greatest impressionist painters. His collection included 69 paintings of Paul Cézanne—more than in all the museums in Paris—as well as 60 Matisse, 46 Picasso (photo 2), and an astonishing 181 Renoirs! The 2,500 items in the collection is also contained major works by Rousseau, Modigliani, Degas, and van Gogh as well as Old Master paintings by El Greco, Rubens, and Titian. His collection also includes extensive pieces if African art. The entire collection is estimated today to be worth $20- $30 billion. According to the Philanthropy Roundtable "although John D. Rockefeller and Andrew Carnegie were vastly wealthier than Albert Barnes, the Barnes Foundation assets are 10 to 20 times greater than either the Carnegie Corporation or the Rockefeller Foundation".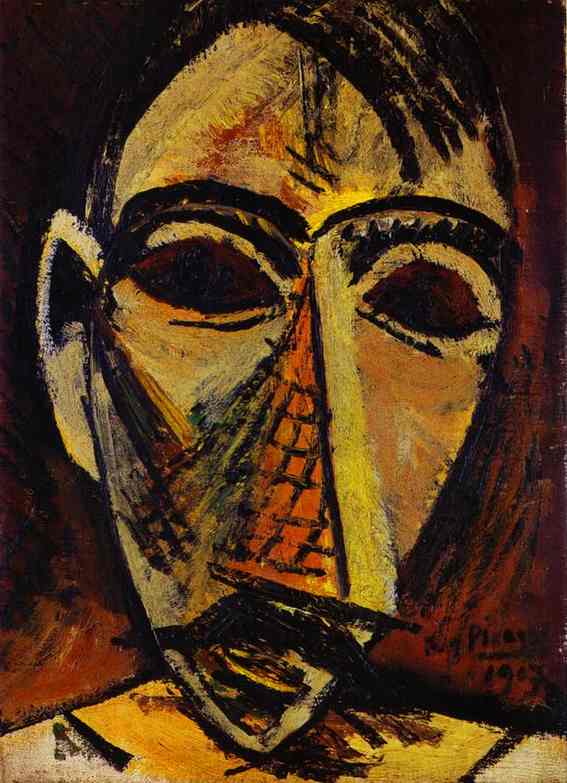 Barne's African Art Paired with Masterpieces of Contemporary Art
Barnes assembled his African art collection between 1922 and 1924 in five large purchases. His collection includes numerous sculptures, ceremonial masks, and domestic objects [such as heddle pulleys, cups, tobacco mortars, stools, and headrest] originating from francophone African countries such as Mali, Côte d'Ivoire, Gabon, and the Congo.
He was one of the first American collectors to appreciate and display African objects as art. When Barnes bought the seated couple (photo 3) created by the Dogon people of Mali, most collectors were acquiring African art for ethnographic purposes, rather than as art. Not only did he regard African works as art, but he considered them to be the highest form of three-dimensional expression. He exhibited his African collection alongside European and American works from the early Renaissance to the twentieth century. Barnes genuinely liked the formal artistic qualities, the creative demonstration of the roles of men and women in Dogon culture. He paired this with the contemporary paintings of Picasso and Modigliani who both took inspiration from African art—something Barnes referenced by placing the African sculpture near those painters' pieces (photo 4).
Barnes placed African art at the heart of his foundation, linking African aesthetics to its educational vision.. His lifelong commitment to the advancement of African Americans and his vision of social justice through education led to his promotion of African art and his early involvement in the Harlem Renaissance.